I found another way to restart a sensor. I just used the method to restart mine so it does work. I am not sure it's easier. I was able to do it with my one hand but just barely. I had to brace the sensor with my fingers so it wouldn't move and used my other fingers to insert a contour test strip. If it was on your stomach where you could use two hands it seems like it would be fairly easy. Hold it still with one hand and then use the other to insert the strip. I used the contour test strip but it looks like he used a LIbre test strip.
Stop sensor or wait for it to end.
Insert test strip into the narrow end where there is a slot, Contour or LIbre which are more solid work. It has to go in about an inch and you do have to force it.
Wait 15 minutes
Remove strip and start the sensor with the original code
The second method starts at 3:24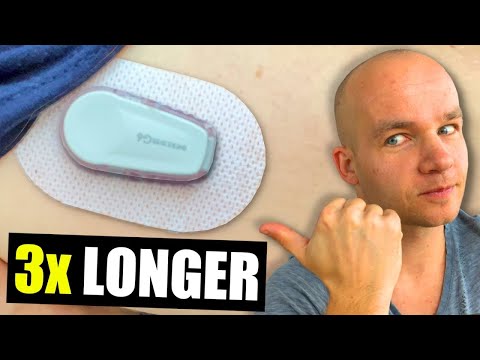 Restart Dexcom G6 Sensor | 2 Ways That Work in 2021
The next has been the more popular way so far. He shows you at the beginning of the above video but hers is more detailed and she also shows you how to apply Skin Tac and the overpatch. He shows you removing it from the sides and she shows removing it from the end.
Let the sensor expire or stop sensor
Remove the transmitter while the sensor stays on your arm,
use a Contour test strip, hairclip, thin card or guitar pick I like a
guitar pick the best. There is a clip on both sides slip the pick etc
in between the sensor and the transmitter on both sides and the
transmitter will pop up. .She explains how to pop it up from the end.
Wait at least 15 minutes, longer is okay
Snap the transmitter back into place
Start the sensor using the original code